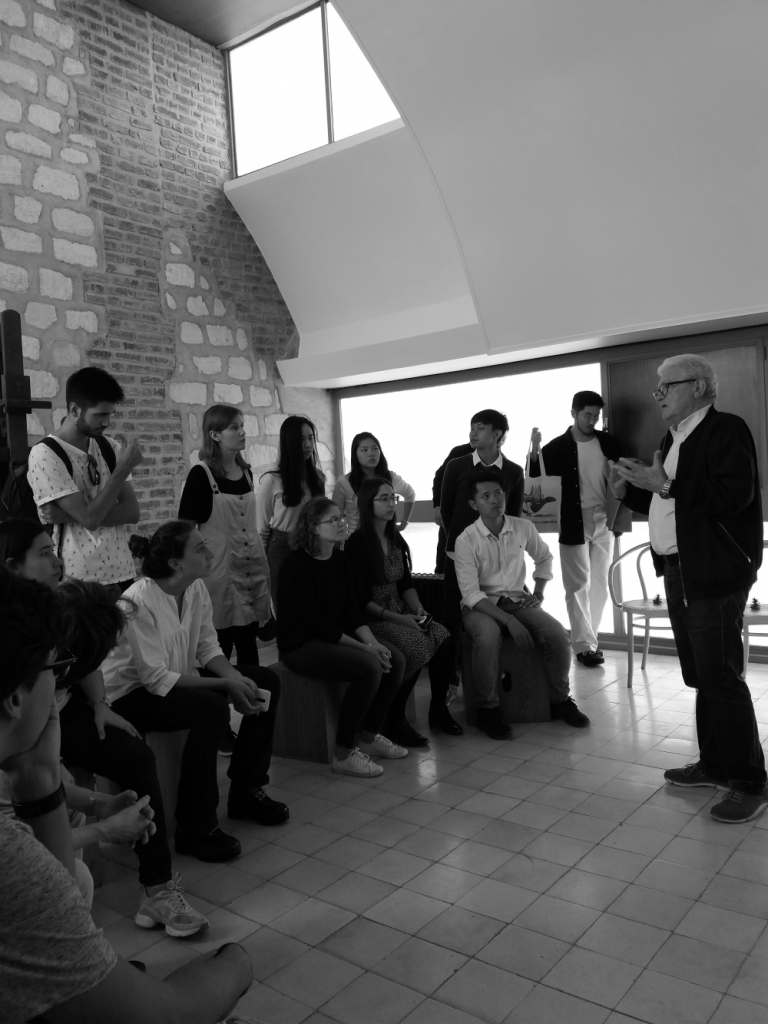 Calendar at the start of the second semester 2022-2023
August / September 2022 :
Delivery of the school access badge and the school certificate
Intensive french course
Architectural visits
Welcome session
Presentation of the teachings
Pedagogic registration (choice of an educational courses)
You will be provided with a pedagogic registration form and a schedule for the semester and be asked to rank the studios and courses in order of preference. The director of studies will make every effort to meet your expectations depending on the number of avalaible places but it will not necessarily join your first choice.
Beginning of classes with the Intensive week
French classes
Intensive course
An intensive French course will take place in late August / September 2022
Extensive course
Each semester, in order to continue learning French, two hours of French classes per week are offered as part of the programme.
These courses are free and organized by Ensa-PB.