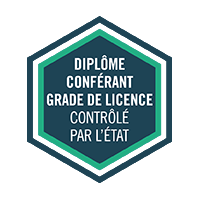 At the end of the degree, the student must be able to draw up a complete architectural project taking into account constructive issues and the urban dimension. The writing of the study report allows each student to draw up a personal and critical assessment of the work carried out and the knowledge progressively acquired during the first cycle of studies.
objectives
acquire a spatial approach to architectural design,
to address constructional issues and urban scale in order to design a complete project,
deepen and synthesise knowledge as operating tools for the project,
mastering the tools necessary for a project practice including the environmental approach,
to have the essential reference points for understanding the societal issues and the major currents of ideas in architecture and urban planning during the first half of the 20th century,
acquire the fundamental elements of BIM (Building Information Modeling) with the Autodesk Revit software,
build an educational pathway by choosing options according to personal interests.